Bay Area Pax Christi, Northern California, a coordinating council of 24 local Pax Christi groups promoting prayer, study, and nonviolent action, is pleased to announce that the first Mev Puleo Peacemaker Scholarships will be awarded this year. The recipients are two outstanding students: Paige Eve Chant, who will be a senior at Santa Clara University, and Kärin Holsinger, a graduate student at the Franciscan School of Theology (Graduate Theological Union, University of California at Berkeley). While the scholarship will ordinarily be given to only one student, fortuitous circumstances this year allowed us to extend the award to two students, with each student to receive a $1000 award.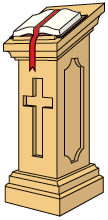 Paige Chant, majoring in English and Religious Studies at the University of Santa Clara, is the student coordinator for Santa Clarans for Social Justice and also a peer minister in her residential community. Through her enthusiastic participation in programs exploring the intersection of faith and justice, she has gained the high regard of faculty, campus ministers, and other students with whom she has worked. In a wide range of projects, including Habitat for Humanity, the Faith in Action training series, and residential ministry, she continues the advocacy of peace and justice with a combination of idealism and practical skill.
Kärin Holsinger's commitment to the Christian ethics of peace and social justice can be traced to her Mennonite upbringing, her undergraduate major in Peace Studies, and her work in Central America where she was a host for North American Christian student groups and interns doing environmental projects in rural Belize. She is beginning the second year of the Masters Degree program at the Franciscan School of Theology, where her thesis will focus on the nonviolent theology of James Douglass. While at the FST, Kärin Holsinger has actively promoted issues of justice and peace through work with the poor, in nonviolent action against war, and in the Nevada Desert Experience. She hopes to continue this work through future participation in organizations confronting violence and environmental degradation.
In academic achievement and leadership, both students have shown a deep commitment to the ideals of Pax Christi as carried out in the organization's national and international programs. They also carry on in the tradition of young adults in Northern California Pax Christi, exemplified in the life of Mev Puleo, for whom the scholarship is named. Mev Puleo was a photojournalist, author, teacher, campus minister, and peace activist whose life was cut short in 1996 by cancer at age 32. Among her publications are the collection of interviews compiled with Robert McAfee Brown, The Struggle Is One: Voices and Visions of Liberation (State University of New York Press, 1994), and the photography both for Ernesto Cardenal's Abide in Love (Orbis Books, 1995) and for Leonardo Boff's The Path to Hope: Fragments from a Theologian's Journey (Orbis, 1993). Her travels and research took her to Brazil, El Salvador, Mexico, and, in 1992, to Haiti as part of a delegation that included other Bay Area Pax Christi representatives. A strong presence in national events, Mev Puleo won frequent recognition for her work, including the 1995 U.S. Catholic Award for furthering the cause of women in the Catholic Church and the Pedro Arrupe Award from the Jesuit School of Theology in Berkeley in 1995. Shortly before she died, she was working on a new book and pursuing studies at the Franciscan School of Theology.